PRODUCT ID : YS-914F
DESCRIPTION:
Flying-Shear Roll Forming Machine
In all beginning of economy development with building infrastructure, Roofing, Corrugated as the main material which always have huge demand, especially in emerging markets and frontier markets.
Yunsing offers a high speed solutions, non-stop Flying-Shear cutting combined with Servo system. Stable and efficient performance leads production speed up to 60m/min. Furthermore, we design various automation solutions, support client to optimize line productivity.
YS-914F serious including Corrugated and Roofing, Wall Cladding available for both Coated Coil (PPGI/PPGL) and Galvanized Coil (GI/GL).
PROFILE-DRAWING:
Flying-Shear Roll Forming Machine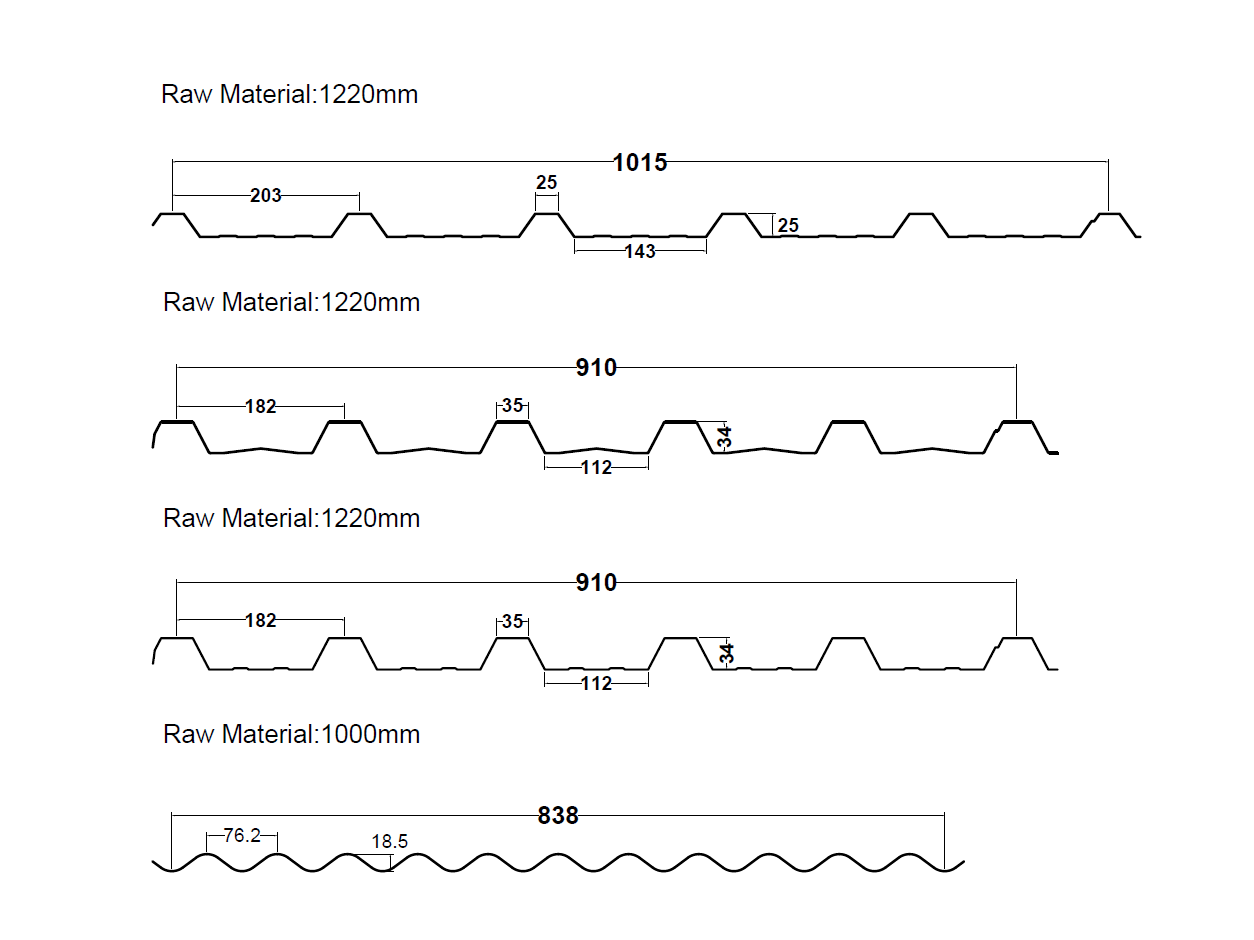 SPECIFICATION:
Flying-Shear Roll Forming Machine
Specifications
o Thickness of material : 0.18 mm ~ 0.6 mm
o Forming speed: 35~60 m/min.
o Servo driving system and Flying-Shear cutting.
o Hard chrome coated rollers.
Advantages
o Customized profile and suggestions.
o Material handling solutions.
o Anti-capillary grooves, Embossing, Logo Marking.
o Full safety protection with cover guard, emergency switches, mistake proofing program.