ABOUT US
YUNSING INDUSTRIAL CO., LTD.
COMPANY
Specialized in Automatic Cold Roll Forming Machines and Products
Yunsing Industrial Co., Ltd. was established in June 1972. Holding"adhering to excellent quality and enhanced reliability to create outstanding customer satisfaction"as our philosophy. We have over 47 years of experience in manufacturing cold roll forming machines, with durable performance and reliable after-sales service. We offering variety of customized machines, including
Roofing & Wall Cladding
,
Corrugated with Flying Shear
,
Stepped Tile
,
Ridge Capping
,
Floor Decking
,
C/Z-Purlin
,
Stud & Truss
,
Roller Door & Shutters
,
Slitting & Shearing Line
Business in More Than 60 Countries
Yunsing not just offering machinery, but focus on support client to customize new profile and realize innovative solution. 1970s ~ 1990s, become a reliable manufacturer in local market and South-East Asia. 1990s ~ 2000s, business developed to Mid-East, Central & South America. 2000s ~ 2010s, penetrated the market in Australia, New Zealand, East & South Africa. 2010s ~ 2020s, cooperate with the market leader in USA, Canada, Mexico. Our Show Case:
https://www.yun-sing.com/showcase
ADVANTAGE
Made in Taiwan
We insist 100% manufactured in Taiwan and here one out of three cold roll forming machines is offered from us. Once you purchase an equipment from Yunsing, it will be covered by a complete supply chains, whatever mechanical parts, hydraulic system and control program, we cooperate with local partner to guarantee a long-term partnership with client.
Technical Support
One year warranty just basic, reduce downtime loss is the first. Yunsing promise to respond in 24hr for technical support, not only E-mail and phone call, we provide customer immediate online support by Whatsapp, Skype, Line, Facetime, Zoom....etc, Furthermore, we always pleasure to dispatch our engineers for equipment commissioning, operator training and any urgent troubleshooting.
PROFILE
Established in1972
Capital:USD $2,500,000
Annual Sales:USD $5,000,000 to $10,000,000
No. of Employee:80
Production Capacity:50 - 80
Business Type:OEM Manufacturer & ODM Manufacturer
Markets More than 60 countries, covering the U.S., Canada, Central and South America, U.K., Spain, Africa, Russia, Australia, Southeast Asia, and so on.
CONTACT DETAILS
OFFICE
GM:Mr. Henry Tsai
Sales Contact:Mr. Channel Chen
Address:No. 472, Yen Ping N. Rd., Sec. 6 Taipei, 111 Taiwan
Tel:+886-2-28120007 / +886-2-28120008
Fax:+886-2-28131932
E-Mail:info@yunsing.com.tw
URL:https://www.yun-sing.com
FACTOTY
Yungle Industrial Co., Ltd. Yungle Industrial Co., Ltd. is the major technical center specializing in the design of cold roll forming machines, at the same time devoted itself to the research and development of ever better forming techniques.
CONTACT DETAILS
CONTACT PERSON:Mr. Audie Tsai
Address:No. 9, Wen Hwa Rd., Hsinchu Industrial Park, Hukou Township, Hsin Chu County 303, Taiwan
Tel:+886-3-5981319 / +886-3-5981310
Fax:+886-3-5984394
E-Mail:info@yunsing.com.tw
OUR MISSION
Innovation for change & Effort for recognition With its mission to pursue a business of integrity and to achieve sustainable development, Yunsing Industrial Co., Ltd. was founded Four decades ago and is determined in sustainable management. Through its tireless efforts, the company's reputation and state-of-the-art technology has been gradually and profoundly built and strengthened. With the goal to become a client-oriented business, Yunsing Industrial Co., Ltd. and its branches share the same determination and are devoted to providing professional and outstanding services. In the coming future, we will improve the quality of our machine with modernized high-tech hydraulic systems. We always have great confidence that Yunsing's full automation is the world's lead.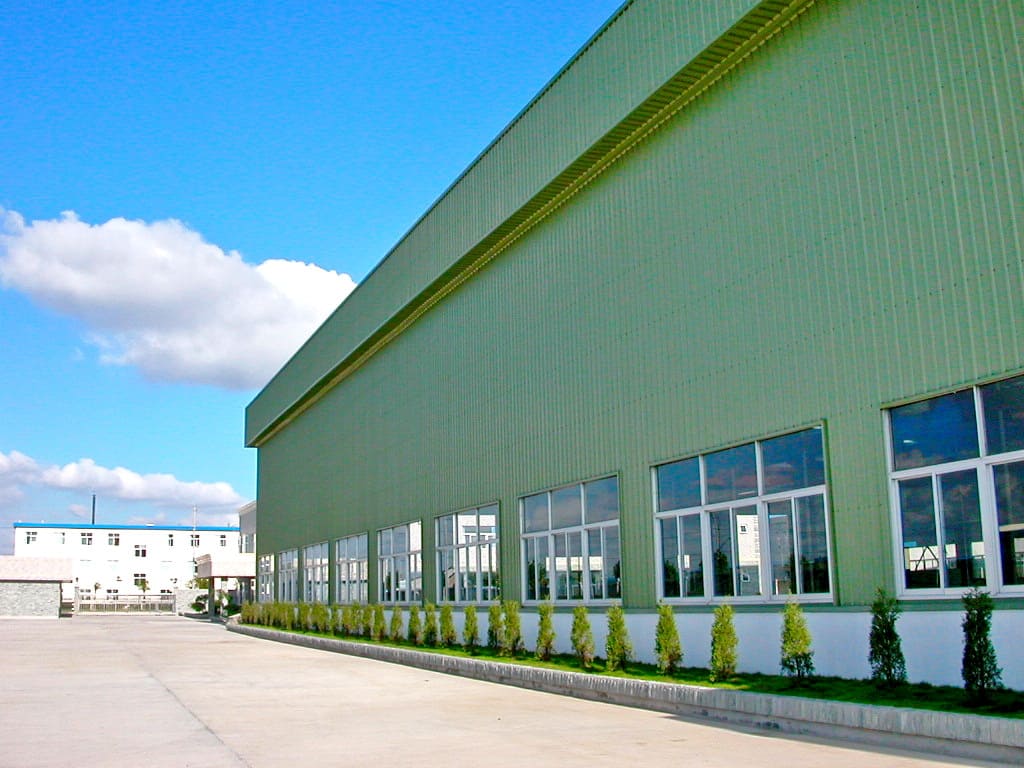 OUR HISTORY
1972 Establishment of Yunsing Industrial Co., Ltd.
1980 Establishment of Yunle Industrial Co., Ltd. and Yunle Plant I
1982 Sales market expended to South East Asia
1988 Sales market expended to Japan
1991 Sales market expended to Mid Asia
1994 Cold Roll Forming Machine
1996 Capital of $USD 4,000,000 collected for/and the establishment of Singfong Steel Structure Co., Ltd., Hangzhou, China
1997 Sales market expended to Middle East
1999 Sales market expended to America
2000 Capital of $USD 4,000,000 collected for/and the establishment of Xiamen Gissan Metal Industry Co., Ltd., China
2002 Establishment of Shanghai Yunxin Machine Co., Ltd. Shanghai,China.
2008 Ship out over 100 machines to Africa.
2012 Sales market expended to Russia.
2018 Establishment Plant III in New Taipei City.