PRODUCT ID : YS-750
DESCRIPTION:
Stepped Tile Roll Forming Machine
Tile profile, the most elegant innovation for buildings. As an advanced choice for customer, it brings burst growing and high profit in all market.
Yunsing supply first tile machine in 30 years ago, we revival many classical roof tiles style on roll forming. Roman, Spanish, Oriental, even a smart idea which combine Tile and Roofing profiles in one machine.
YS-750 serious including the most popular Tile profile in worldwide markets, from 3ft to 4ft width available for both Coated Coil (PPGI/PPGL) and Galvanized Coil (GI/GL).
PROFILE-DRAWING:
Stepped Tile Roll Forming Machine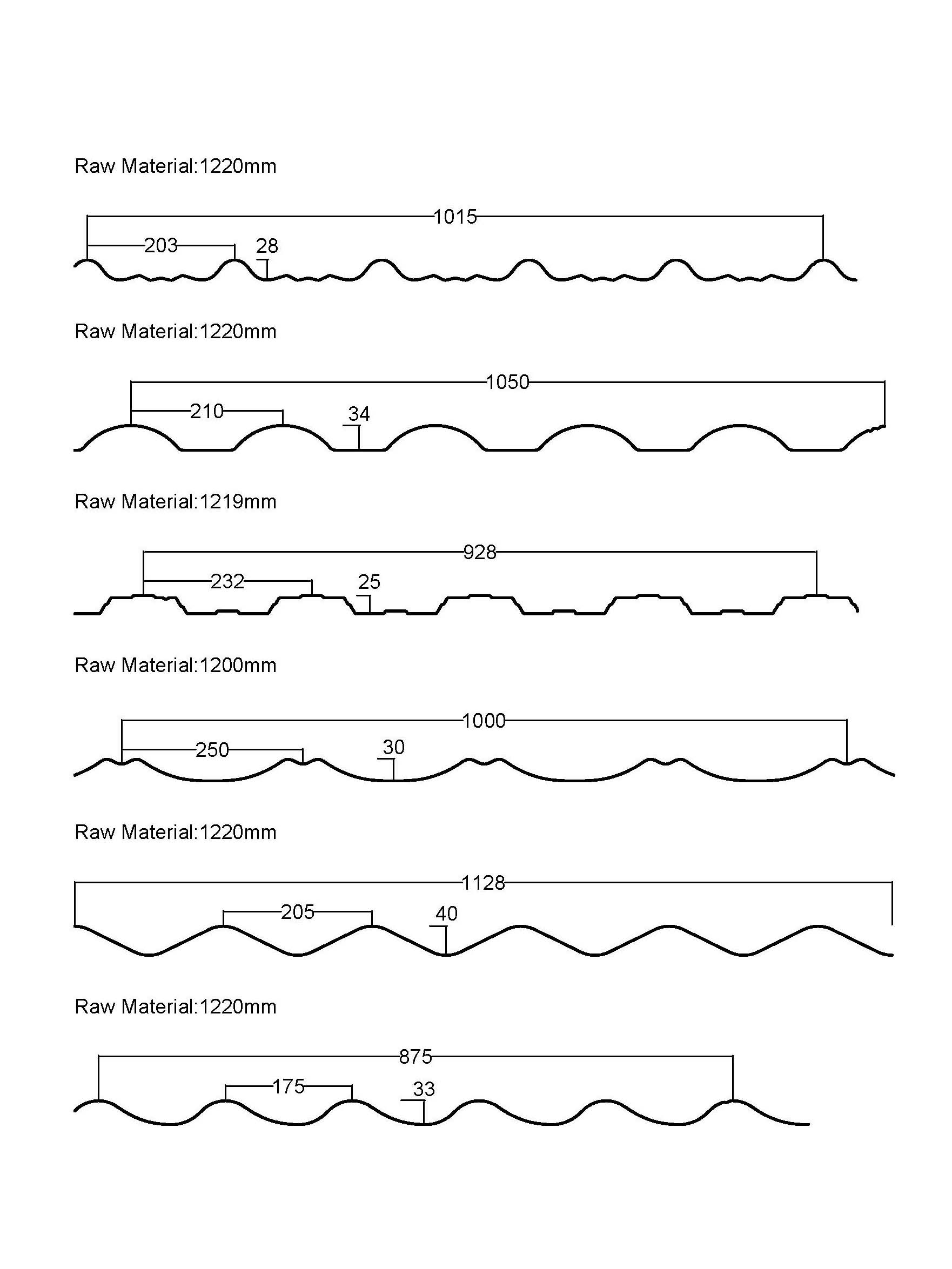 SPECIFICATION:
Stepped Tile Roll Forming Machine
Specifications
o Thickness of material : 0.4 mm ~ 0.6 mm
o Forming speed: 4~7 m/min.
o Hydraulic driving, cutting and crimping system.
o Hard chrome coated rollers.
Advantages
o Customized profile and suggestions.
o Material handling solutions.
o Anti-capillary grooves, Embossing, Logo Marking.
o Full safety protection with cover guard, emergency switches, mistake proofing program.