PRODUCT ID : YS-500G
DESCRIPTION:
Gutter Roll Forming Machine
Gutter as the essential component of buildings, with elegant sharp and weather resistance, it has various profiles on industrial, agriculture and commercial rainwater system.
Yunsing support client to achieve any innovative ideas on Gutter profile, our products not only aim to match current products, it must fit in your complete building solution. Compare with slow processing by bending, roll forming save 1/10 time cost and only need one operator.
YS-500G serious including customized Gutter profile, available for Coated Coil (PPGI/PPGL), Galvanized Coil (GI/GL).
PROFILE-DRAWING:
Gutter Roll Forming Machine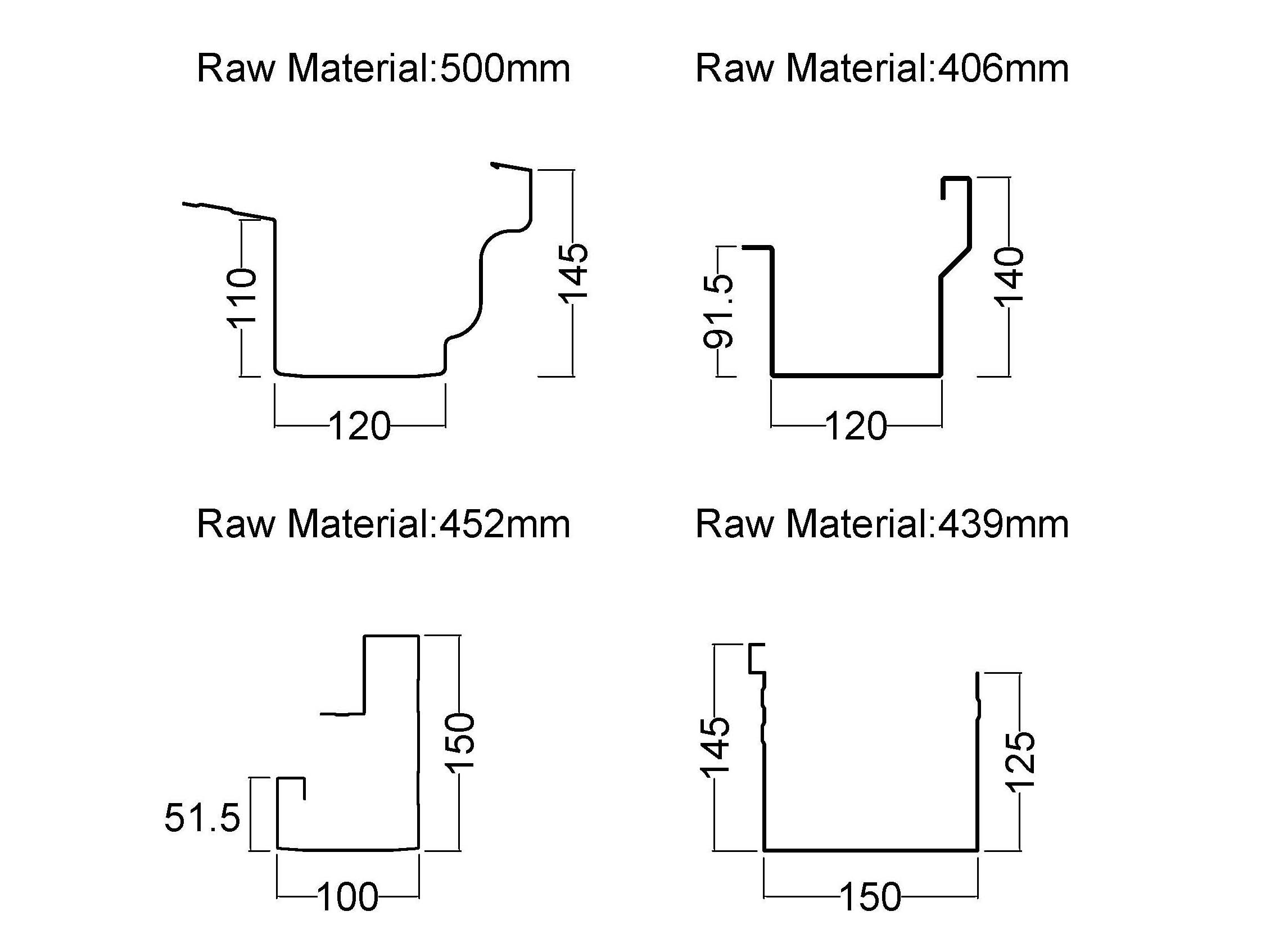 SPECIFICATION:
Gutter Roll Forming Machine
Specifications
o Thickness of material : 0.3 mm ~ 1.5 mm
o Forming speed: 12~18 m/min.
o Hydraulic driving and cutting system.
o Hard chrome coated rollers.
Advantages
o Customized profile and suggestions.
o Material handling solutions.
o Logo Marking.
o Full safety protection with cover guard, emergency switches, mistake proofing program.