PRODUCT ID : YS-1000
DESCRIPTION:
Floor Decking Roll Forming Machine
Decking sheet as the efficient component of steel structure, it reduces building processing and save delivery cost.
Base on stable and durable performance, Yunsing knows well on various Decking profile in different markets. We also offer customized product for client to supply their innovative idea to market.
YS-1000 serious including the most demanded decking products in worldwide markets, from 3ft to 4ft width available for Galvanized Coil (GI/GL).
PROFILE-DRAWING:
Floor Decking Roll Forming Machine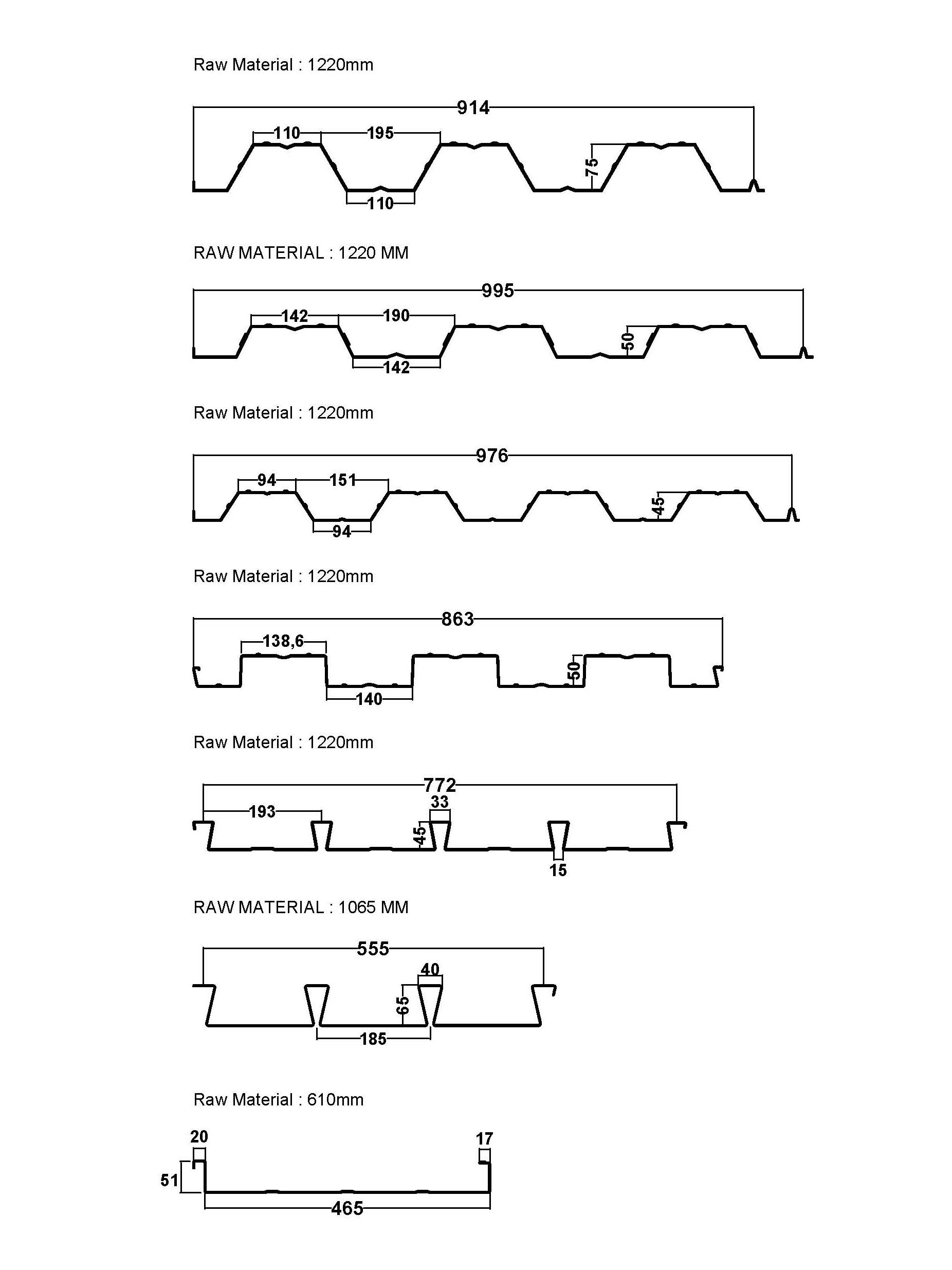 SPECIFICATION:
Floor Decking Roll Forming Machine
Specifications
o Thickness of material : 0.8 mm ~ 1.8 mm
o Forming speed: 12~ 16m/min.
o Hydraulic driving, cutting and embossing system.
o Hard chrome coated rollers.
Advantages
o Customized profile and suggestions.
o Material handling solutions.
o Anti-capillary grooves, Embossing, Logo Marking.
o Full safety protection with cover guard, emergency switches, mistake proofing program.